YezzClips is the biggest clip sites around when it comes to toilet related clips – scat and pee clips sell very extremely well there, although other fetishes are allowed too.
That may sound disgusting at first and the main page isn't for the weak hearted, but that shouldn't discourage you to use it, even if you don't produce videos in these extreme niches.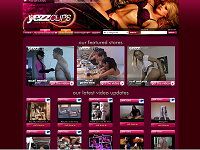 Language: Englisch
Advantages: Scat and pee videos are allowed, high earning potential for these clips
Disadvantages: Most of the customers are looking for scat/pee content – other content might be a hard sell
When it comes to toilet sex and scat femdom Yezzclips is definitely the place to be – and to get a quick high earning.
Scat femdom videos sell definitely best on Yezzclips – e.g. videos where a, most of the time male slave, is used as a human toilet. Close behind are just sexy girls usin the toilet. There are many girls just filming their daily toilet routine and practically turn "shit to gold".
The top stores come from different countries and have videos in different languages. The customers also come from all over the world – the kind of video is more important than language, etc..
Scat/Pee definitely has the highest earning potential, other fetishes, femdom and hardcore sex videos don't get that much attention on Yezzclips – but earning a little on the side is better than nothing – so you shouldn't miss out, even if you're not producing scat/pee videos yourself.
Like on Yoogirls it takes some time for the real revenue to pick up. It takes a few weeks before the affiliates start promoting new stores so you shouldn't expect serious sales right away.
YezzClips pays up to 60% of the gross revenue to the stores. If a customer is referred through the affiliate program the store gets a commission of 40%.
This isn't a disadvantage for you as a store – this way you don't need to put that much effort into promotin your store – or if you want you can sign up as an affiliate as well and not only earn on your own store's sales, but on other stores' sales as well!
Wire transfers to Germany cost 10 Euro, 20 Euros for international transfers.
If you're outside the Netherlands the site owner pays the VAT on your earnings – so you don't have to pay VAT in your country anymore.
Specials: Mostly scat/pee content
This could be interesting too: All Clip Stores