FetishCOD is a great site to get extra sales on your femdom clips.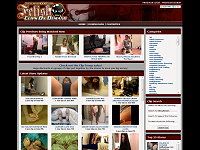 Language: Englisch
Advantages: You can have multiple stores in one account, advertising for FetishCOD in MistressDestiny Forum
Disadvantages: not as much traffic as other sites, low revenue for money mistresses
FetishCOD especializes in femdom content. Facesitting, Trampling and foot domination videos sell best here. All of the top stores have mostly femdom content.
If you don't have English content it's harder to make sales here than on other sites. Of course you can try anyway, but you shouldn't have high expectations.
FetishCOD pays 60% of the gross revenue to the stores.
For international wires the fee is 45$ at FetishCOD. Depending on your bank additional costs for receiving wires may apply.
Specials: No pee / scat content allowed
This could be interesting too: All Clip Stores